IMMORUN Luxembourg 2023 in a nutshell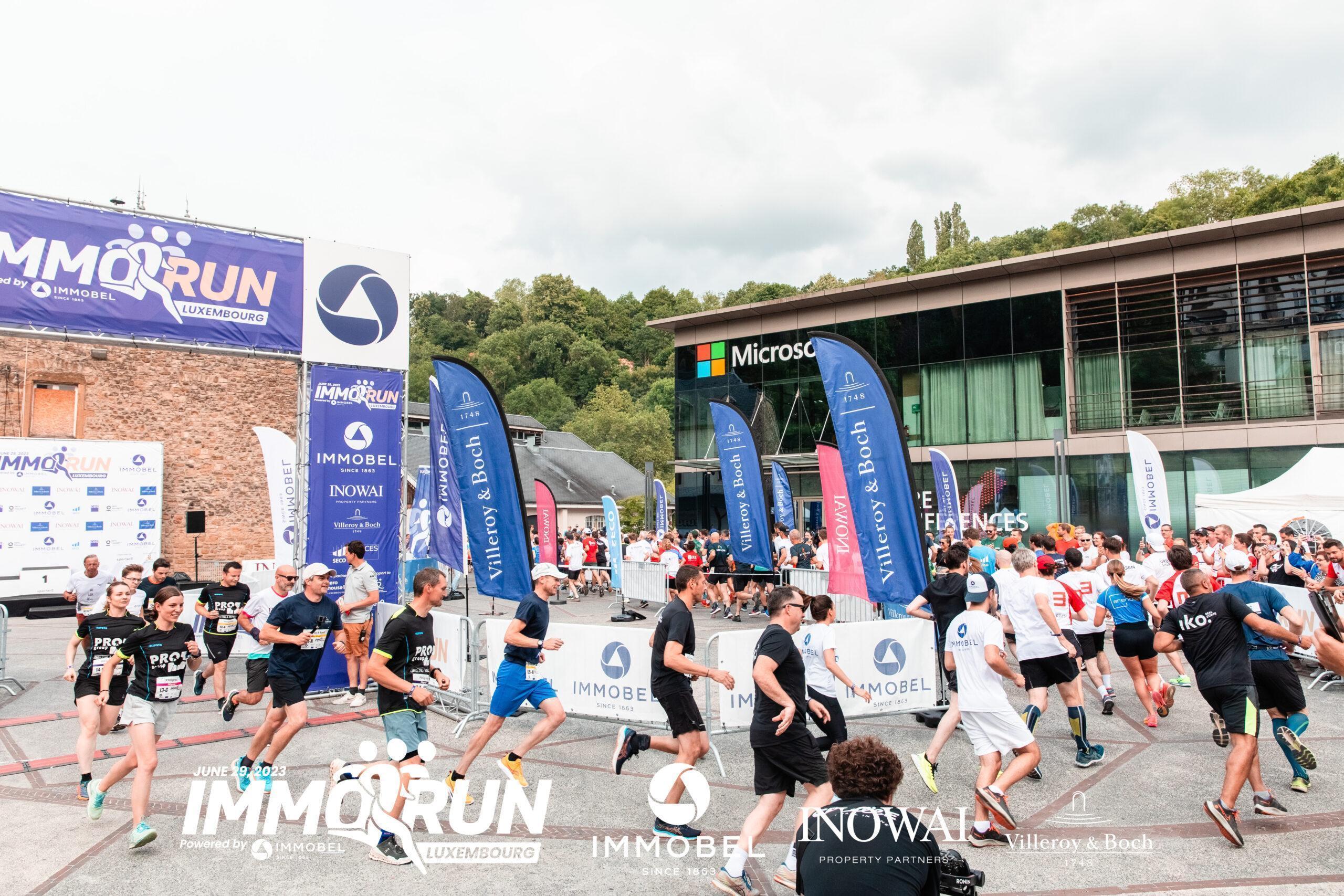 How are you feeling after yesterday ? We hope you're feeling as fantastic as the incredible event we had! This 4th edition of IMMORUN LUXEMBOURG by Immobel was special in so many ways!
First of all, for the first time in its history, the event took place right in the heart of the city !
We were able to take advantage of the magnificent setting of the Rives de Clausen for an urban trail. In the sunshine, more than 105 teams and 315 runners took the start start line with contagious energy.
Once again this year, the event supported the Kriibskrank Kanner Fondatioun. For each team registered, €10 was raised. Immobel generously added a 0 to the final amount, resulting in a magnificent donation of €10800 !
After the effort, the comfort ! We weren't left out of the walking dinner either, which this year took place in the beautiful Tero River House. Quality meats, tasty vegetables and a variety of side dishes, all accompanied by a well-deserved open bar ! A beautiful evening that will live long in the memory.
And now, what you've all been waiting for…
7 SECO Luxembourg – 29:25
42 Costantini – 29:37
79 Iko Real Estate – 32:35
Mixed Villeroy & Bosch Challenge
59 JLL – 36:32
67 Eaglestone – 37:44
2 Felgen & Associés – 38:33
26 Arendt – 43:17
21 CBRE – 45:15
105 Immobel – 48:52
To find out all the detailed results of this 2023 edition, visit our official website www.immorun.lu. You'll be able to admire the impressive performances of all the participants 🤩
Discover a sneek peak of the photos on https://immorun.lu/galerie/sneak-peek-2023/ !