Hi there! Welcome to the page that will give you all the practical information you need to participate in IMMORUN Luxembourg by Immobel, THE running event not to be missed!
Whether you are a beginner runner or a seasoned racer, this page will help you prepare for the big day. You will find all the important information: date, schedule, location, prices and more. Read through everything carefully to be well prepared for this memorable event. We can't wait to see you in action, so get your sneakers and your good mood ready!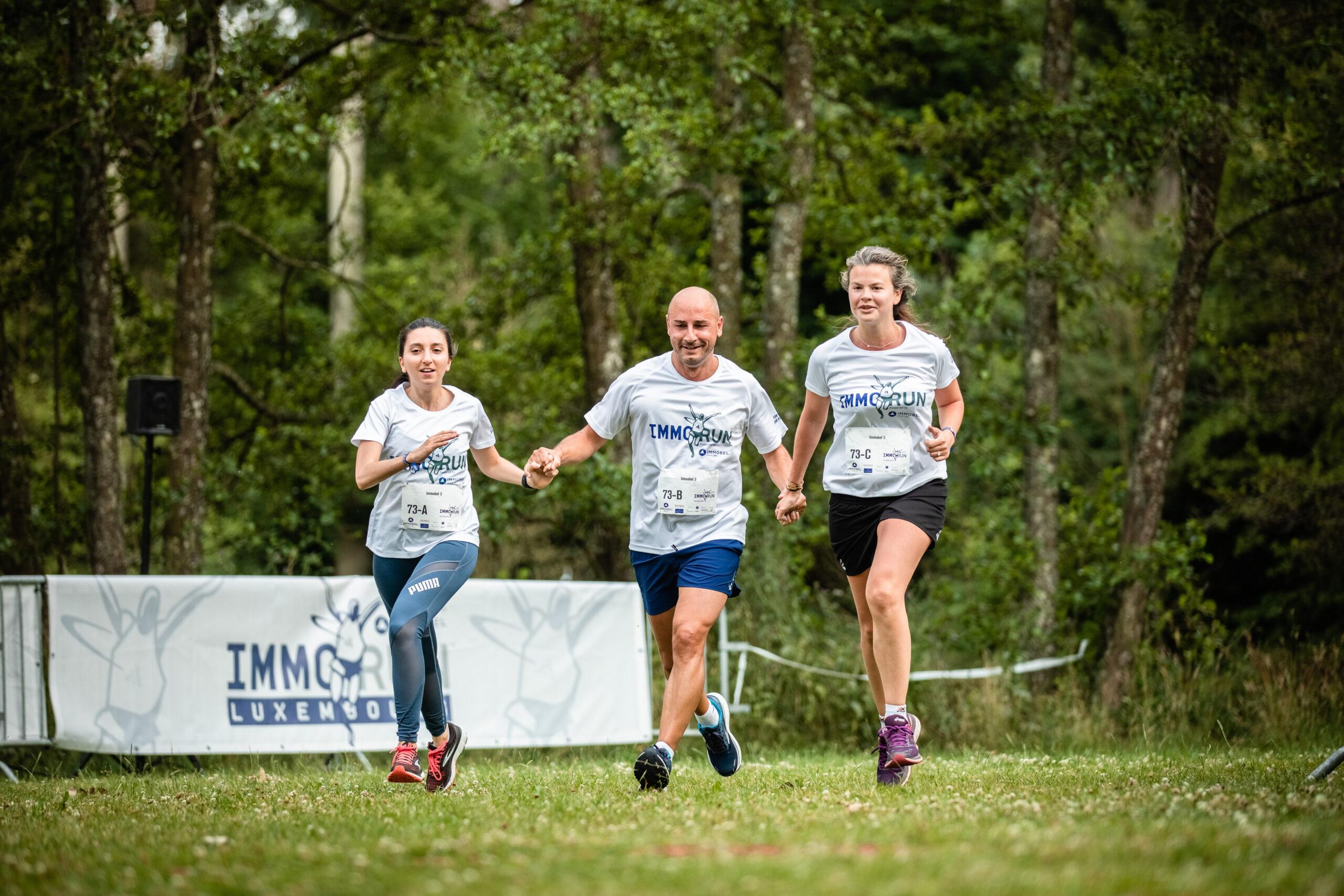 Date
Wondering when IMMORUN Luxembourg by Immobel will take place? We'll tell you right away: the event is scheduled for June 29th, 2023! Yeah, you heard that right, you still have a few months to mentally and physically prepare for this crazy day!
So, are you ready to take on the challenge? We're eagerly awaiting you on June 29th, 2023 for IMMORUN Luxembourg by Immobel!
Schedule
Welcome and bib numbers pick-up
Race briefing (at departure)
Venue
We're excited to announce that the venue for IMMORUN Luxembourg by Immobel will be confirmed soon!
While we can't reveal the location just yet, we can promise that it will be a fantastic setting. Stay tuned for more information on the venue, and get ready to join us for an unforgettable experience.
Prices
The burning question: how much does it cost to participate in IMMORUN Luxembourg by Immobel? Well, we won't keep you waiting any longer. The rates for this year are as follows:
Packages

Team of 3 runners 415,00€

VAT excl.

INCLUDES
Access to the relay race
Timing chip
Access to showers and changing rooms
3 walking dinners*
3 all-inclusive drink passes (until 11:00 pm)
* Any extra walking dinners will be counted as a supplement

Early birds (only 20 teams) 375,00€

VAT excl.

INCLUDES
Access to the relay race
Timing chip
Access to showers and changing rooms
3 walking dinners*
3 all-inclusive drink passes (until 11:00 pm)

* Any extra walking dinners will be counted as a supplement

Extra walking dinner 135,00€

VAT excl.

INCLUDES
1 walking dinner
3 all-inclusive drink passes (until 11:00 pm)

Table in the name of your company 40,00€

pers. VAT excl.

INCLUDES
High table with stools
Company logo

DOES NOT INCLUDE
Access to the village
Walking dinner