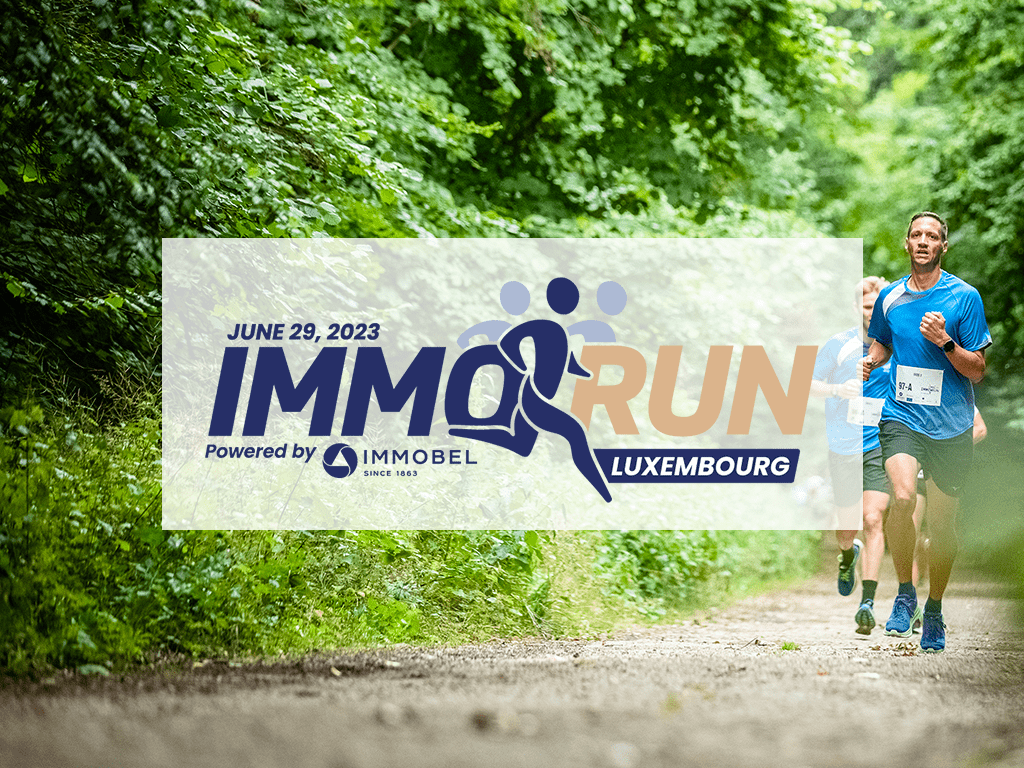 IMMORUN Luxembourg by Immobel is proud to announce the unveiling of the new logo for IMMORUN Luxembourg 2023.
The new logo was designed to reflect the dynamic and energetic spirit of this event, which brings together professionals in the Real Estate sector for a day of sports, networking, and fun.
The new logo features a bold and modern design, with a sleek typeface and an abstract graphic element that symbolizes movement and teamwork.
IMMORUN Luxembourg by Immobel is a team race of 3 colleagues, covering distances of 9, 6, or 3 km, followed by a group finish to strengthen team cohesion. After the race, a walking dinner awaits the participants, where they can relax, enjoy delicious food, and network with other professionals in the industry.
The event is set to take place on June 29th, 2023, and promises to be an unforgettable day for all participants. The new logo is just one of the many exciting developments that are in store for this year's event. So mark your calendars, gather your colleagues, and get ready to run!